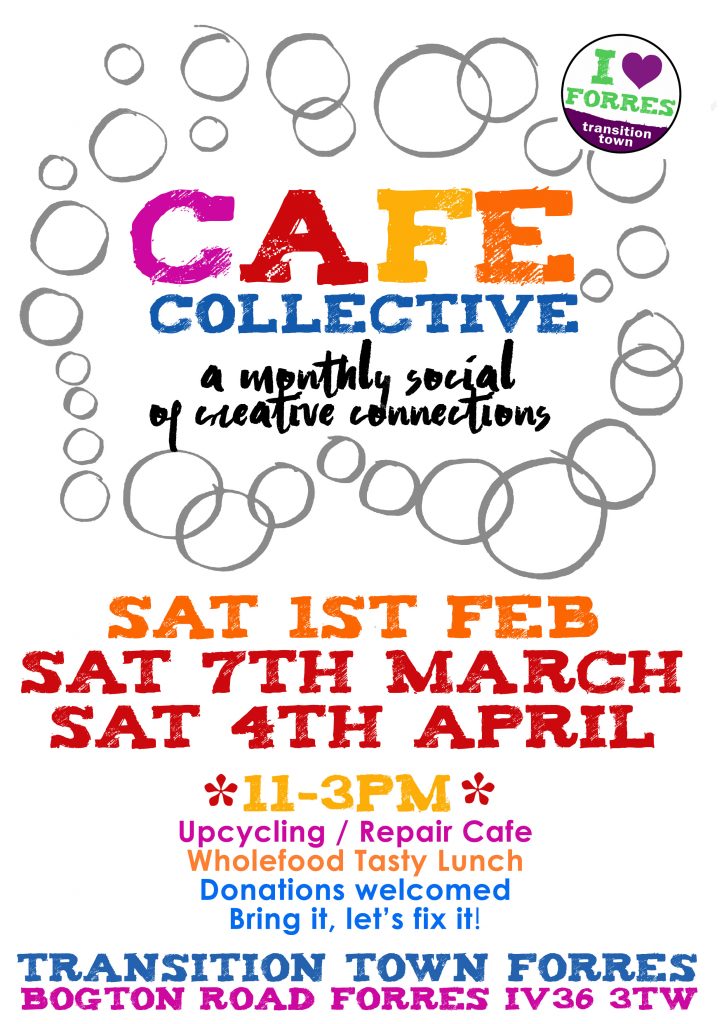 The Cafe Collective is back in action again for the third year running, this Saturday 1st of February, then 7th of March and 4th of April, so come along to the most heart-warming pop-up event in Forres!
Have a drink, a bite and a blether with the folks who are making our community stronger, and learn or share a skill if the mood takes you.
As usual, there will be fresh lunch for those wanting it and our helpful fixperts will be on hand to show you how almost anything is mendable.