In 2014 we were delighted to receive support for our Healthy Living Project from Peoples Postcode Lottery, Awards 4 All, NHS Food in Focus and HIE.
In 2014 we gratefully accepted funding for our Volunteer program from the Voluntary Action Fund.
We gratefully recognise the donors who in 2012 generously contributed to our electric car charging unit at our Environmental Education & Healthy Living Centre through our crowdfunding project on RocketHub:  Kamil Pachalko, Dorota Owen, Joanna Legard,  Yvonne Magee, Alison Ozgur, Annie Murphy, Jane Duncan Rogers,  Catherine,  Mike Grenville, Brian Colgate, Carin Schwartz,  Clarelynn Rose, Anonymous. A huge thank you to you all.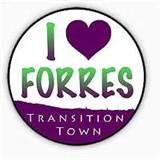 Funding for refurbishing our Environmental Education & Healthy Living Centre was generously provided in 2012 & 2013 by LEADER, The Robertson Trust, Trusthouse Charitable Foundation, Garfield Weston Foundation, Hugh Fraser Foundation, Margaret Cameron Trust, Yorkshire & Clydesdale Bank Foundation.
TH

IS PROJECT IS BEING PART FINANCED BY THE SCOTTISH GOVERNMENT AND THE EUROPEAN COMMUNITY MORAY LEADER 2007 – 2013 PROGRAMME