Category:
Meetings
For information about formal discussion meetings; AGMs, EGMs, working groups and the like.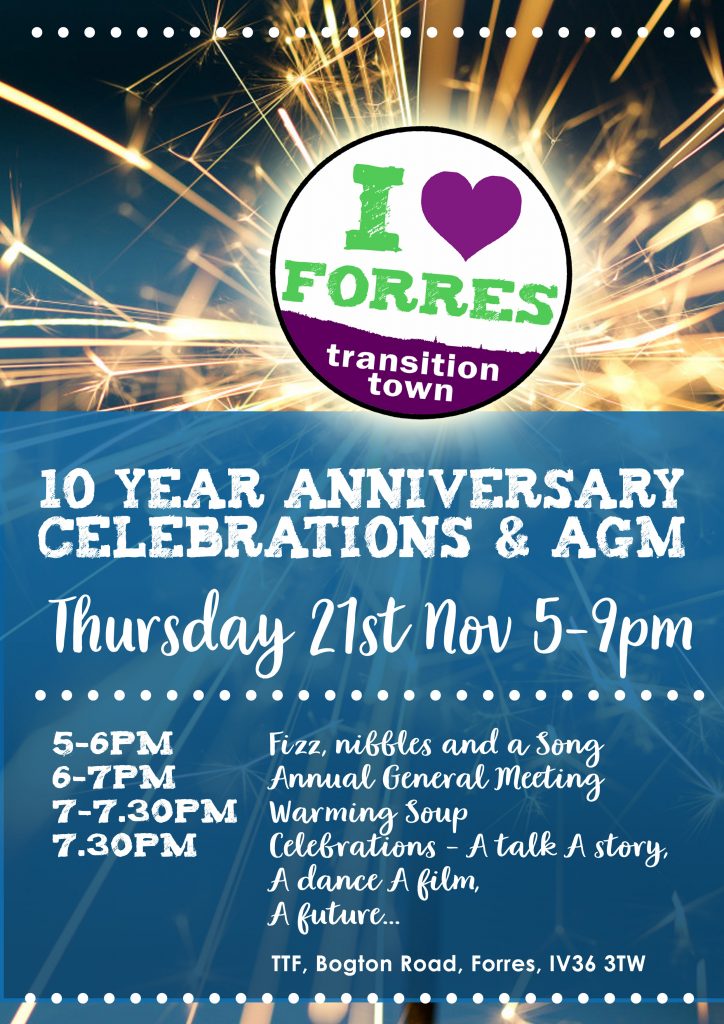 Please join us for our Annual General Meeting and 10th Anniversary Celebration from 5pm on Thursday 21st of November.
Continue reading "Save the Date! TTF's 2019 AGM and 10th Anniversary Celebration"
Come and join us on Thursday the 22nd of November for a fantastic dinner and the Annual General Meeting at our cosy venue on Bogton Road. 5pm for a 6 o'clock start to business.
See the poster below, and please share with friends!
Continue reading "TTF AGM November 2018"