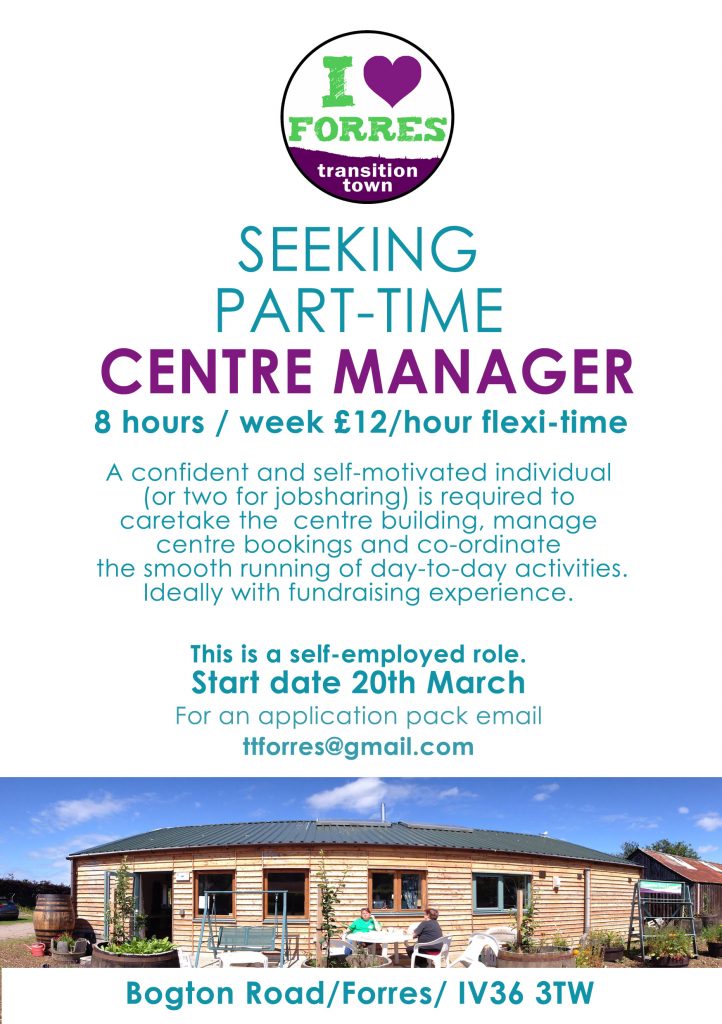 Transition Town Forres is seeking a part-time Centre Manager, on contract for 8 hours per week at £12/hour.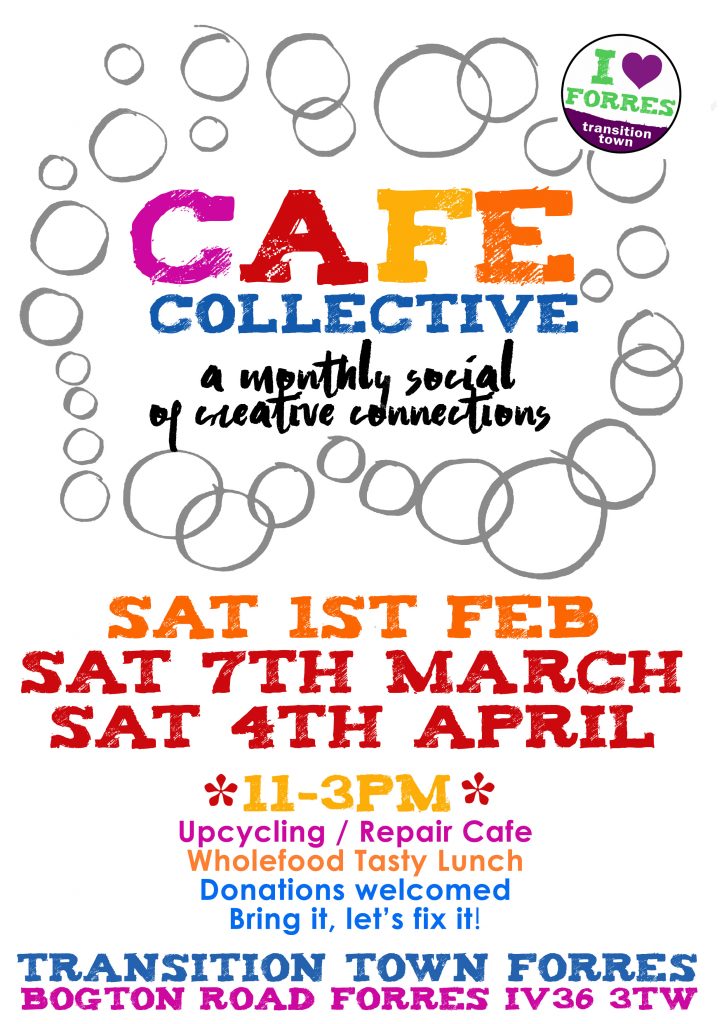 The Cafe Collective is back in action again for the third year running, this Saturday 1st of February, then 7th of March and 4th of April, so come along to the most heart-warming pop-up event in Forres!
Have a drink, a bite and a blether with the folks who are making our community stronger, and learn or share a skill if the mood takes you. Continue reading "Cafe Collective Spring 2020 Dates"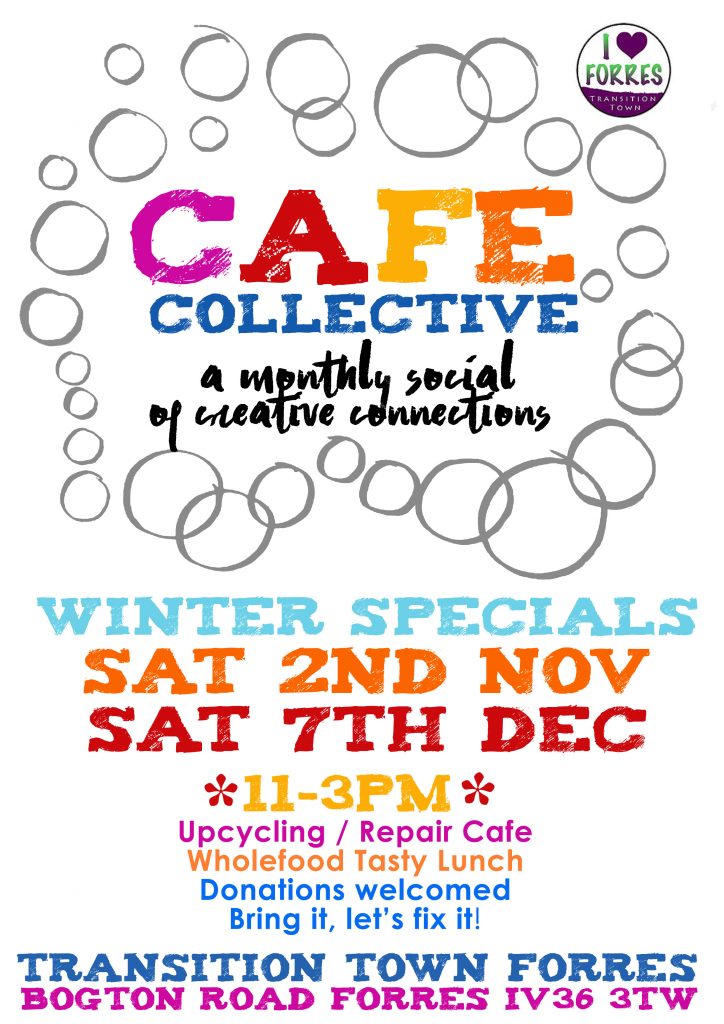 Next month our Cafe Collective events resume, with chef Rob providing us some warming treats after the wonderful experience that was the Forres Feast celebration of local food.
The next confirmed instalments are on first Saturdays the 2nd of November and the 7th of December.